Bright Star Cinemas
Executive Summary
A niche market opportunity exists in the entertainment field ralating to customers who are longing for a family oriented, fun enviroment. The average household will travel 30+ miles just to enjoy a family night out which is decent and affordable. It is difficult to find a fun yet affordable entertainment spot for all to enjoy. You have your Chuck-E-Cheese and basic theaters. Most families will have kids from toddler to pre-teen, and all will have different interests.
I propose to fill this niche in the Jacksonville, Arkansas area by establishing a family oriented entertainment center which will cater to the young and old alike. The establishment's competitive advantage will lie in the breadth of the selection it offers customers. Not just your average theater, but a billiard room, arcade, cafe and other extras at an affordable price. In addition to catering to families, the establishment will also be open in the AM for child and day cares exclusively. Due to location and price, the theater will also appeal to consumers in nearby towns, who normally would travel 15-30 miles for less than what they would receive here.
Financial Request
I am requesting $7 million dollarUS in the form of a loan investmest or equity to fund inventory, renovation and start-up costs. Angel investing and/or VC style funding will be the primary funding source.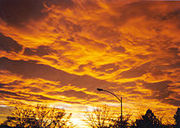 Future Plans
In lieu of franchising, I would like to establish this concept in other areas outside of Arkansas. Renovating vacant commercial buildings, ie...Wal-Mart, Target, etc.. will be the primary start up point. Doing this helps reduce overall construction costs and will allow room for growth in more opportunistic areas. Keeping it corporate owned would be the better option to ensure each theater has its own uniqueness, and one like vision.
Mission and Strategy
Bright Star Cinemas will establish a sophisticated setting at affordable prices. It will be up on all new releases, kid fads and trends. With the many variables of the business, it will create more jobs, benefit the economy, and help keep a lot of teens out of the streets and into a structured enviroment. It will provide a fun and safe enviroment for local residents, and more recognition to the small town of Jacksonville, Arkansas.
Bright Star Cinemas will base its appeal on providing full scale family entertainment with a wider variety of events than the competition. The unique selection of goods available will lend a sense of quality and professionalism that the establishment is based on.
F.Y.I . - Click on the 'About' link above for any 'Questions of Thought'
I have been to many banks and some interested parties. I have managed to put in $15,000 of my own and borrowed funds toward the success of this project. I was working with a VC firm in the Atlanta, Georgia area (New Bridge Capital), but after much money, time and frustration, it turned out they weren't who they claimed to be. I have been through my local SBA, and have a completed business plan along with contract agreements from contractors and property holders. All other information and/or documents can be furnished upon request. Thank you for your interest.
Valentino V. Warren
Phone: 501.347.7506
613 Neal St.
Jacksonville, AR 72076